Warning
: Parameter 2 to wp_hide_post_Public::query_posts_join() expected to be a reference, value given in
/home/childr12/public_html/wp-includes/class-wp-hook.php
on line
288
Warning
: Parameter 2 to wp_hide_post_Public::query_posts_join() expected to be a reference, value given in
/home/childr12/public_html/wp-includes/class-wp-hook.php
on line
288
Warning
: Parameter 2 to wp_hide_post_Public::query_posts_join() expected to be a reference, value given in
/home/childr12/public_html/wp-includes/class-wp-hook.php
on line
288
Warning
: Parameter 2 to wp_hide_post_Public::query_posts_join() expected to be a reference, value given in
/home/childr12/public_html/wp-includes/class-wp-hook.php
on line
288


Where it is our mission to exceed the needs of all of our patients while improving their quality physical & mental health through education & comprehensive medical care.
Rockville Office: (301) 990-1664
Silver Spring  Office: (301) 681-6000
Fax (both offices) : (301) 990-0471
Email: doctors@childrenfirstpediatrics.com

Televisits are ONLY LIVE on this link during these hours:
M-F 8:30a-10:30a, 1p-2:30p, Sat 8:30a-10:30a 
(use patient name when prompted for name) for existing patients only
Go to our Virtual Visits page for more details.
Televisits are FOR EMERGENCIES ONLY on this link during these hours:
M-F 5:30p-8:30p, Sat 1p-8:30p, Sun 8:30a-8:30p
For existing patients only  **as of 08/15/21 a $10 service charge applies
8:30pm or later please call 301-337-2988 Our policy
Nutrition Services
At Children First Pediatrics we believe in a medical home model that allows patients to receive the most services with the highest quality care possible right in our office.   Nutrition Services are offered to give our patients assistance at the same time of their well visit or coming just to see the nutritionist.
Our Nutritionist is eager to assist our family with any nutritional needs ranging in services including: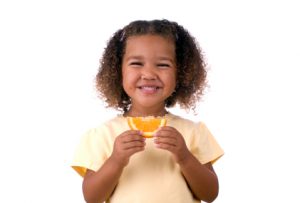 Weight Management
Digestive Health
Chronic Medication and Appetite
Sports Nutrition
Picky Eaters
Developing Healthy Eating Habits in Toddlers
Cost Friendly Healthy Eating
Some insurances cover nutritional services when done in your primary care office (copays/deductibles apply) but there are some plans/benefit packages that do not.  Please check with your insurance but know that we make these services affordable to all of our patients regardless of insurance coverage to save you time from having to see a more expensive specialist elsewhere.   Call the office and speak to our staff if you have any further questions or would like to set up an appointment.
Yee Von Gan, RD, CDN, IBCLC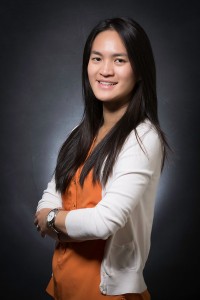 Yee Von joined Children First in January 2016. She is excited to meet our patients and provide them with breastfeeding support and assistance. Prior to becoming a Registered Dietitian in 2013, Yee Von had spent three years at the Women, Infant and Children Program in Buffalo, NY as a Nutritionist and IBCLC. She then went back to school to complete her dietetic internship and Master's degree in Nutrition at the State University of New York, University at Buffalo (UB). When in UB, she worked with college students to overcome difficulties of living a healthy on-campus lifestyle. In addition, she is passionate and experienced in prenatal-, postpartum-, and breastfeeding-nutrition. Yee Von has a certification in adult weight management training and has extensive experience working with individuals and groups in personalizing weight loss strategies. She is  married and has a toddler daughter. In her free time she enjoys exploring the area with her husband, practice yoga, cooking, and reading.