Where it is our mission to exceed the needs of all of our patients while improving their quality physical & mental health through education & comprehensive medical care.
Rockville Office: (301) 990-1664
Silver Spring  Office: (301) 681-6000
Fax (both offices) : (301) 990-0471
Email: doctors@childrenfirstpediatrics.com

Televisits are ONLY LIVE on this link during these hours:
M-F 8:30a-10:30a, 1p-2:30p, Sat 8:30a-10:30a 
(use patient name when prompted for name) for existing patients only
Go to our Virtual Visits page for more details.
Televisits are ONLY LIVE on this link during these hours:
M-F 4:30p-10p, Sat 11:30a-10p, Sun 8:30a-10p
For existing patients only  **as of 08/15/21 a $10 service charge applies
If 10p or later please call 301-337-2988 Our policy
Your Goal is Our Goal! 
If this is your first or your tenth baby we want you to be successful.  Every baby is different and we are here to ensure you get the help you need whenever you need it. Not sure what you need?  No worries, we can help with that too!  Our Education page has great resources for you to start with and you can schedule a prenatal consult with our lactation consultant to develop a plan as well!   
Our Providers and Consultants are here to assist you with any help, concerns or even just "am I doing this right" questions.  We have been providing care to babies and assisting with breastfeeding for more than 5 decades!  We know how challenging it can be and we are here to make you successful no matter what your goals are–short term or short term.
Lactation Services now provided by LACTATION ROOM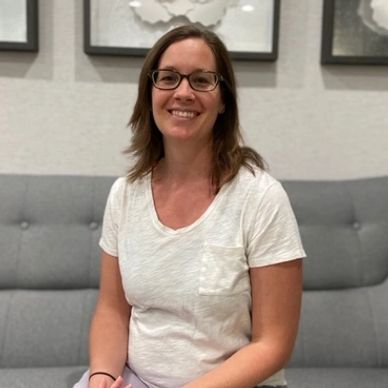 Mary Bailey from Lactation Room will be providing services in our Silver Spring location on Fridays.  Please call our office at 301-681-6000 and press the option for the front desk to schedule an appointment with her! 
Mary works with expectant and new families as an International Board Certified Lactation Consultant (IBCLC), and is also a postpartum doula.  Prior to focusing her career on lactation and postpartum support, she was a clinical dietitian in DC area healthcare facilities, and a volunteer breastfeeding support counselor.  Mary is also mother to three children, and in her spare time, she enjoys volunteering in the community, long walks in nature, and is an avid reader.
Mary serves Montgomery and Prince George Counties
We offer POST-PARTUM SUPPORT for our moms/families including complimentary initial consultations, phone consultations/support, classes, support groups and more!  Visit http://www.strongermotherhood.com go to "FIND YOUR PLACE" AND choose our logo…then enter the password "childfirst" or call 240-317-9486 and tell them you are a patient at Children First Pediatrics.
BREASTFEEDING CENTER OF MARYLAND has a location at Children First Pediatrics and offers:
*Medela Symphony Hospital Grade Pump Rentals
*Breastfeeding Supplies (shields, flanges)
*Motherlove Nipple Cream
*Motherlove More Milk Special Blend Capsules
www.breastfeedingcenterofMD.com
301-355-3280
We offer these supplies and rentals in our office for your convenience but these supplies and any home visits are NOT billed to insurance.
**If you call your insurance they may tell you that Lactation Services are not covered but we bill under Children First Pediatrics if you are a patient of Children First and see one of our lactation consultants in the office so deductibles/copays may apply but it is usually covered!
Contact Us (for non patient related questions)