Upcoming Announcements:
CPR classes now available!! They are filling fast so check out the "Services" tab to see dates and time for registration!
Dr. Rupar will be out on Maternity Leave from June – September. Our schedule is booking fast. Please call now to make your summer annual exams! We wish Dr. Rupar a great summer with her newborn!
Flu clinics coming in September! Call in the middle of August to schedule your early evening flu clinic appointment or a nurse visit during the day!
Welcome to the Family at Children First Pediatrics!
…where we have a lactation specialist, and behavioral and developmental pediatrician to better serve your needs! We have two Maryland locations with early morning, early evening and weekend appointments to accommodate even the busiest of schedules. We know you will find our offices friendly and helpful to bring you the highest quality patient care. We offer ear piercings, evening group classes for anyone in the community, prenatal sessions and more!!

For the most up to date office information, closings, links to helpful articles, evening class information and other relevant office information.
You asked and we listened! Starting this Saturday, March 1, 2014 we will have WALK IN SICK APPOINTMENT only in our Silver Spring location. No need to call on Saturday morning for an appointment anymore. Just show up between 8:30am and 10:30am to be seen. This is for urgent sick appointments only. Chronic conditions or less urgent appointments may be rescheduled to a more appropriate day. Please keep that in mind if you walk in to allow us to promptly see those sick patients that come in. You can still call for an appointment time, but you don't have to if you show up between the times above.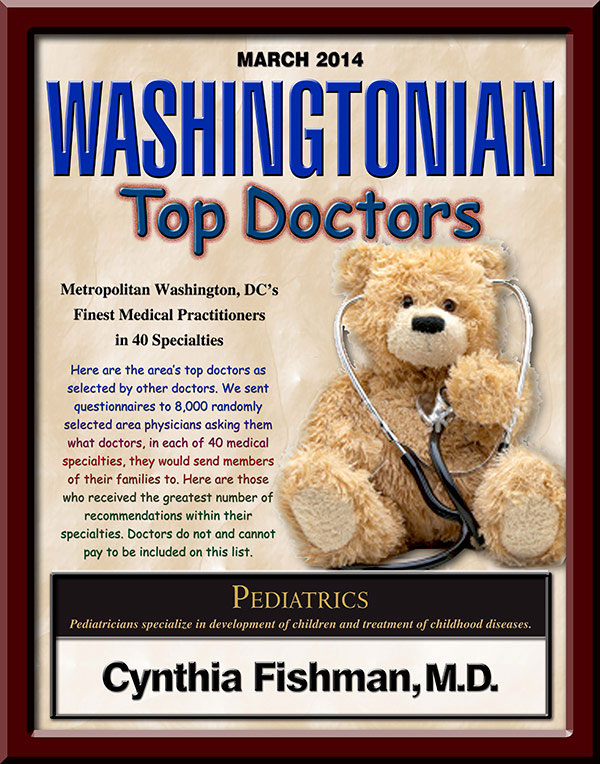 Congrats to Dr. Fishman and Dr. Weich for being named a Washingtonian Top Doctor for 2014!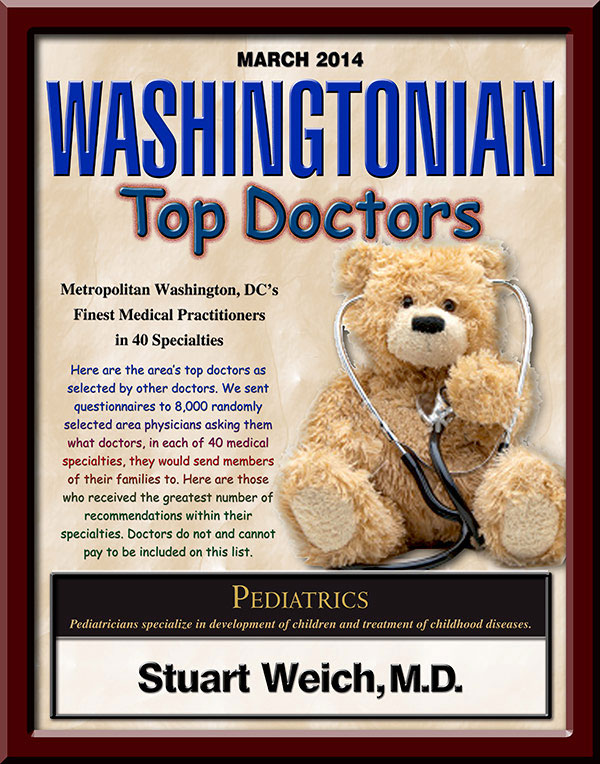 Congrats to Dr. Fishman and Dr. Weich for being named a Washingtonian Top Doctor for 2014!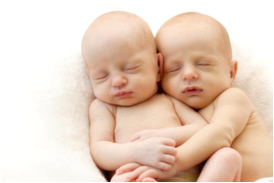 Expecting Parents: We offer prenatal sessions at both locations
monthly for you to meet one of our providers and answer your
questions! We are here to help ease your concerns about the
upcoming arrival of your newborn! These are FREE evening sessions
for your convenience. Please go to the "
Education
" tab of our website to register for one of these sessions. We look forward to meeting you!
We strive to give the highest quality care to all of our patients every day. Please visit the link for Angie's List below or go to yelp and yahoo to review our office as we hope that you are satisfied with our care and customer service! The highest compliment comes from patient referrals and reviews of your satisfaction with our office.