Children First Pediatrics
Putting your child's health first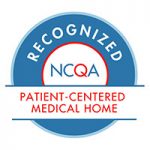 doctors@childrenfirstpediatrics.com
Rockville Office: 301.990.1664 | Silver Spring
Office: 301.681.6000
Fax: 301.990.0471
We are proud to offer our patients specialty services including……
Lactation
When you see lactation at Children First as a patient we bill your insurance directly for theses services.   That means we take all insurances for lactation!  You can schedule lactation appointments on the same day as you are seeing a provider for a visit or you can schedule just lactation if you are not due for a visit with another provider.
**Sometimes a specialist copay may apply.
Lactation appointments for initial consultations are 1 hour and follow ups are a minimum of 30min but may be longer depending on the concerns.
Therapy
Our therapist specializes in children ages 12 years all the way through adulthood.   If you are a patient of Children First then your insurance will be billed for these services (copays and deductibles may apply).
Each therapy session lasts about an hour and you can set up a one time evaluation or do ongoing therapy.
Sara specializes in anxiety disorders, depression, school issues, ADHD, and more.  She can see you even if you are NOT a patient of Children First Pediatrics but we ARE NOT ABLE to bill insurance.  The fee per session for self pay patients is $140.
Nutrition
We offer nutrition appointments for anything ranging from picky eaters, to obesity, to sports nutrition and more.   These appointments are usually about an hour and follow ups about 30 minutes.   If you are a patient of Children First Pediatrics we bill your insurance for these services as a primary care provider so typically these services are covered (copays and deductibles may apply).  If you are not a patient of Children First you can still make an appointment but would be self pay at $150 per hour session.