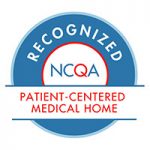 Where it is our mission to exceed the needs of all of our patients while improving their quality physical & mental health through education & comprehensive medical care.
CLASSES
Psychoeducational Testing?  See our therapy page for details
CPR classes-we schedule those on an as needed basis.  Call the office for details
Prenatal Session-Free and click on the class schedule to register!
Interested in other types of classes?  Let us know!!!  Email doctors@childrenfirstpediatrics.com and tell us what kind of classes you would like us to have!!
CPR and First Aid classes
We offer other classes for a variety of topics during the year including sleep concerns, safe sitters (coming soon), nutrition topics, teen issues, etc.  Check out the class schedule for details.  When you click on the link for the class the cost and description will show up.
Contact Us (for non patient related questions)