Children First Pediatrics
Putting your child's health first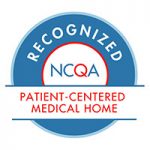 doctors@childrenfirstpediatrics.com
Rockville Office: 301.990.1664 | Silver Spring
Office: 301.681.6000
Fax: 301.990.0471
CLASSES
Anxiety & Depression Parent Informational Sessions
Coming in NOVEMBER!!  FREE Informational Sessions for parents with Children 8 years or older who may have recently been diagnosed with Anxiety/Depression or the Parents suspect their child may be showing some signs.   Learn how to help manage, recognize and take action for your child!!
CPR and First Aid classes
A great way to get trained for emergency situations.  We have 2 of our own nursing staff that are certified through the American Heart Association in teaching CPR.  Click on the link to find out more!
We offer other classes for a variety of topics during the year including sleep concerns, safe sitters (coming soon), nutrition topics, teen issues, etc.  Check out the class schedule for details.  When you click on the link for the class the cost and description will show up.