Services we offer: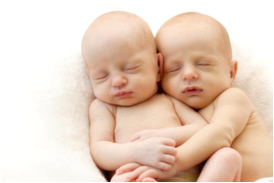 Lactation Consultants on staff
Support Groups for Moms
CPR Classes-evenings and weekend classes
Walk in Sick Appointments M-F 8:30am-10am and 1pm-2:30pm
Walk in Saturday sick hours from 8:30am-10:30am
Early Morning, Evening and Weekend hours
Saturday Physicals in Silver Spring from 8:30am-4pm.
Baseline and Post-Injury Concussion Testing and Interpretation
Day & Evening Seminars with local experts
Prenatal Sessions-FREE for expecting parents to learn more about our office
Behavioral and Developmental Pediatrician on staff
All well care from birth thru 21 years old with immunizations
Same day sick appointments
Asthma education and teaching
Screenings for Depression, Anxiety, and Development
Hearing and Vision Screenings
Pre-Surgical Clearance
Ear Piercing
Letters of Medical Necessity
Camp/Daycare/School forms and notes
After hour provider phone coverage 365 days per year
Trained Phone triage nurses available during office hours
Health liaison on staff to assist patients
Our CPR Instructors
Cecilia Bearden, LPN,
Cecilia has been a nurse with Children First since 2012. She comes from a military background having served in Iraq prior to her employment with us. She loves to teach and help our patients and became a certified CPR instructor to serve that passion. When she isn't working for our office, doing Army reserves and teaching CPR, she enjoys time with her family, reading and relaxing!
Michelle Kim, LPN
Michelle joined our practice in 2014 having moved here from California. She became a certified CPR instructor to further her knowledge in the medical field and to have a greater ability to meet our patients and serve the community. When she isn't working for Children First or teaching CPR, Michelle enjoys spending time with her family, traveling and experiencing what DC has to offer!